1


STARTING YOUR PROJECT

Location, number of rooms, size, environment, mortgage research… We'll cover all the important questions. In order to fully understand your needs, we'll meet with you in your home (where feasible). We'll discuss the property market in your chosen destinations and tailor your search. Together we'll sign a contract and the search will commence.
2


TAILORED
SEARCH

Our knowledge of the property market means that we can search agents' properties as well as private sellers, small ads, solicitors, auctions… We'll make pre-visits, check documentation relating to the properties, make a short-list and provide detailed reports of our chosen properties.
3


PROPERTY
VISITS

We'll organise a schedule and together we'll visit the selected properties. We'll analyse all the documentation relating to the sale, advise on a reasonable value for the purchase and negotiate the offer. If your project requires construction, renovation or interior work, we'll put you in touch with reliable professionals and experts as well as negotiating quotes.
4


SIGNATURES

At the 'Compromis de Vente' stage, we'll organise signatures, choose a suitable solicitor (with translation if required), assist with the banking, research quotes for work or interior design, then accompany you to the solicitors for the final signatures (around 3 months after signature of the 'Compromis de Vente'.)
5


EXTRA
SERVICES

We can also assist with project development, interior design, administrative advice and personal requirements at the removals stage.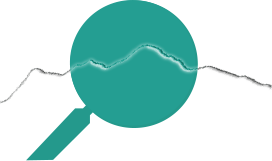 FREQUENTLY ASKED QUESTIONS:
OUR FAVORITES
Ducroz Real Estate / Buyers' Agent, favorite properties.
Click HERE.

link
OUR SERVICES
Included in our fees is a full domiciliation service – ensuring that we help you to settle in to your new property.
Click HERE.

link
RECOMMEND A FRIEND
Benefit from spreading the word about us
Click HERE.

link
Every step of the way
If you are selling terrain, your house, your chalet or apartment, your property could be perfect for one of our clients.
Visit our page Current searches or send us an email with a description.
We can also propose you our services for the sale of your property,
consult the fees for the sale.