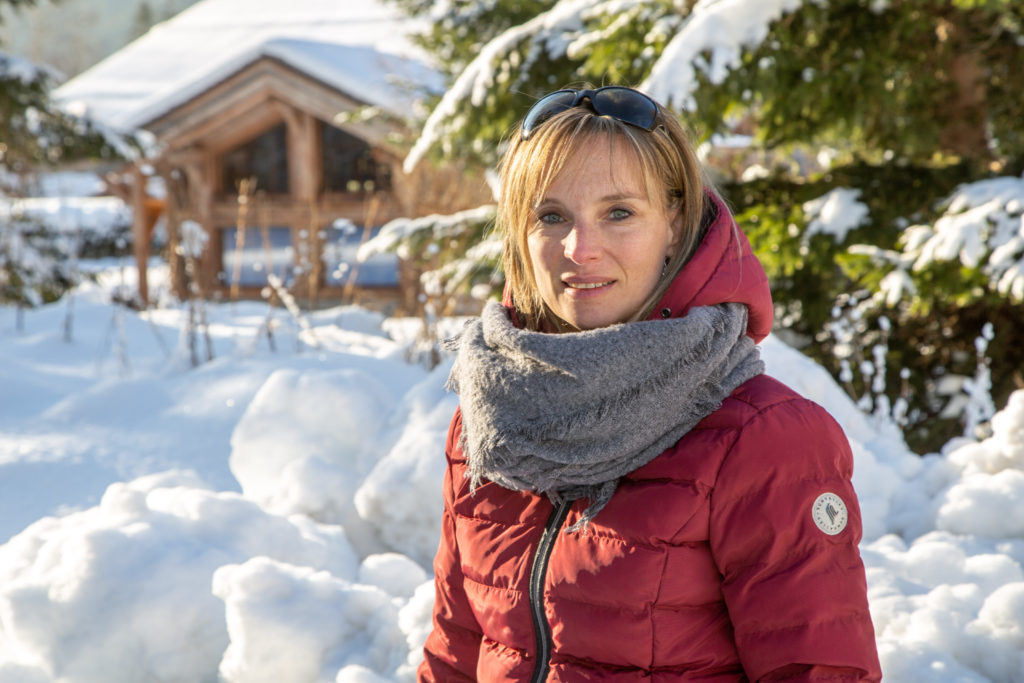 Ducroz Real Estate:
The specialist in finding apartments and chalets in the French Alps.
Dossier of 11/03/2019 – In partnership with Médias France.
Looking for an apartment or a cottage in the mountains, as a main or secondary residence or to make a rental investment? The real estate agency, Ducroz Real Estate, specializing in real estate search in Chamonix and 3 Valleys (Courchevel, Méribel, Val Thorens), combines sense of listening, professionalism, advice and perseverance, to find its customers, the property of their dreams.
From banking to real estate, there is only one step
Founded in 2014 by Sonia Ducroz, Ducroz Real Estate is a real estate agency that, unlike a traditional real estate agency, is part of a process dedicated to the buyer.
In fact, after working in the banking sector, at a real estate developer and in rental and transaction agencies, Sonia Ducroz, a true mountain enthusiast, decided to create her own agency dedicated to finding apartments and chalets in Chamonix and surroundings for a local and international clientele.
"I am deeply convinced that buyers need a trusted ally on whom to rest to carry out their research, as real estate projects are something very important in a lifetime," says Sonia. "Whether this is a primary or secondary residence or a rental investment, I prospect at 3600 on 100% of the market, not only thanks to my network of trust, but also through other agencies, from private individuals to real estate developers, notaries …, in order to find the ideal property for the buyer, "she adds.
Personalized and tailor-made service
Located in the Chamonix Valley as well as in Courchevel Valley in Savoie, Ducroz Real Estate offers its customers a turnkey service. From the study of the project and the financing plan in which Sonia excels thanks to her experience in the banking sector, rigorous research of the property according to the criteria of the buyer, through the pre-visits made by the agency, giving rise to a photo report and a detailed report submitted to the client to help him preselect some properties to visit, Ducroz Real Estate offers personalized and tailor-made support from the beginning until the completion of the purchase.
In addition, in order to relieve its customers and save them considerable time, the agency strives to squeeze out for them, the tedious tasks that are mandatory administrative procedures, Internet contract subscriptions, electricity, gas, water, etc.
Putting the interest and the satisfaction of the buyer at the center of its operation, Sonia Ducroz is an excellent Buyer's Agent for apartments and chalets specifically in the mountains, which shows a great responsiveness and full availability to meet to the different needs and requirements of its customers.